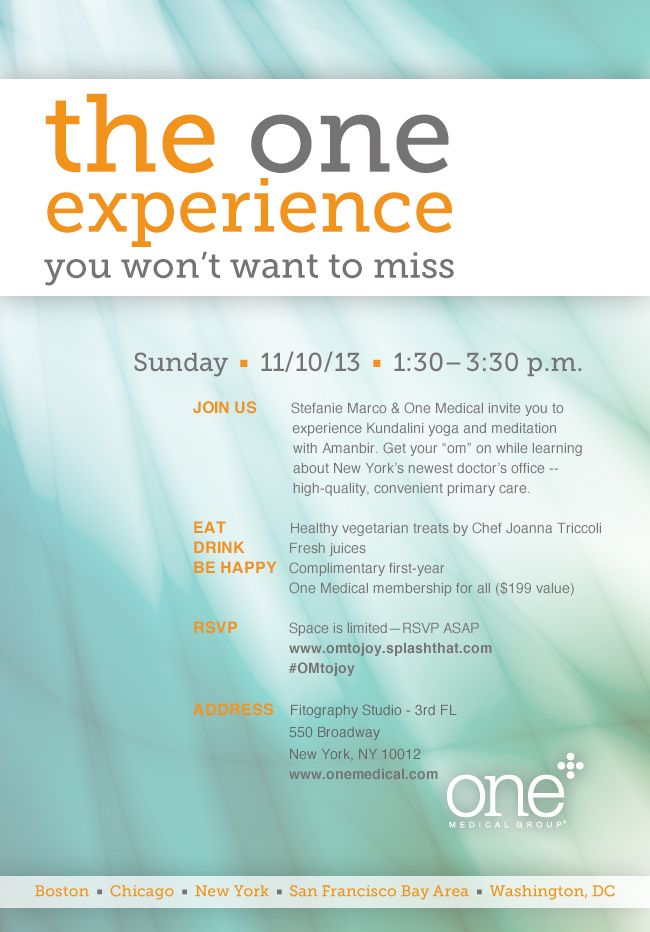 *To Redeem Your Complimentary First-Year Membership ($199 Value):
1. Click "Sign Up" at onemedical.com (no paperwork needed!).
2. During the online registration process, you will need to input your credit card information but your card will not be charged if you use your promotion code on the Membership Confirmation page (after credit card entry).
3. On the Membership Confirmation page, click on the link that says "using a promotion code?"
4. In the field that pops up, enter promotion code NYCMK10, click "OK" and then "NEXT." Remember that your credit card will not be charged for the first year of membership. It's our gift to you!
5. Book an appointment online at your convenience.
Recommended Attire: loose, comfortable clothing. White or light colors suggested.
Mats: will be provided but feel free to bring your own!
Food: light vegetarian treats and refreshments to follow class. Baked goods prepared by: The Little Bird, Joanna Triccoli.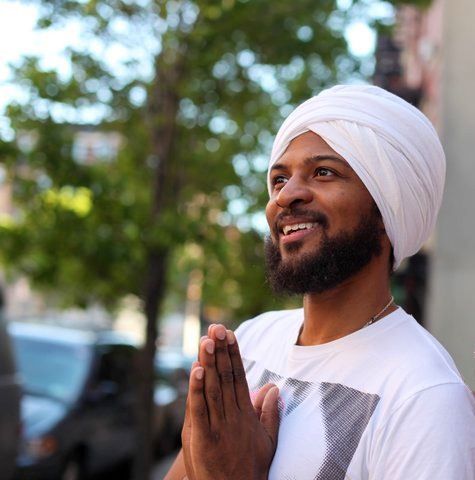 Amanbir is a herbalist, licensed acupuncturist and massage therapist. A Kundalini Yoga teacher, with nearly a decade of experience, Amanbir is known for bringing his warmth, sense of humor, and knowledge of the healing field into each class. Amanbir draws his influence from his extensive training in the modalities of acupuncture, eastern medicine, astrology, herbal therapy, numerology, and NADA drug addiction therapy. Amanbir currently teaches his in-depth understanding of western physiology/eastern anatomy & numerology in various yoga and therapy trainings.He holds a Master of Science in Traditional Oriental Medicine and a Bachelor of Science from the Pacific College of Oriental Medicine and Bachelor of Science in Engineering. www.authenticharmony.com
What is Kundalini yoga? Take a gander at the videos below to find out!
http://www.youtube.com/watch?v=6SD8ZTXbX0E
Body and Soul with Stefanie Marco and One Medical Group featuring Kundalini yoga and meditation with Amanbir